Galaxy Note 10 Lite is a more affordable version of Galaxy Note 10 and Galaxy Note 10 Plus. The phone inherits cutting-edge features like the digital reader under the screen, the presence of multiple cameras and the S Pen. However, it brings a simpler design and tries to balance a less powerful plug with a more robust battery.
The smartphone arrived at the stores with a starting from $400. Here's what changes between phones.
Galaxy Note 10 Lite vs Galaxy Note 10 Features
| | | | |
| --- | --- | --- | --- |
| Specifications | Galaxy Note 10 Lite | Galaxy Note 10 | Galaxy Note 10 Plus |
| Release date of | February 2019 | September 2019 | September 2019 |
| Current price | From $400 | from $599 | from $829 |
| Screen | 6.7 inches | 6.3 inches | 6.8 inches |
| Screen resolution | Full HD + (1080 x 2400 pixels) | Full HD + (1080 x 2280 pixels) | Quad HD + (3040 x 1440 pixels) |
| Processor | Exynos 9810 | Exynos 9825 | Exynos 9825 |
| RAM memory | 6 GB | 8 GB | 12 GB |
| Storage | 128 GB | 256 GB | 256 GB |
| Memory card | yes, microSD | no | yes, microSD |
| Main camera | triple, 12, 12 and 12 megapixel | triple, 12, 12 and 16 megapixels | triple, 12, 12 and 16 megapixel and 3D |
| Front camera | 32 MP | 10 MP | 10 MP |
| Operating system | Android 10 | Android 9 (Pie) | Android 9 (Pie) |
| Battery | 4,500 mAh | 3,500 mAh | 4,300 mAh |
| Dimensions and weight | 163.7 x 76.1 x 8.7 mm; 199 g | 151 x 71.8 x 7.9 mm; 168 g | 162.3 x 77.2 x 7.9 mm; 196 g |
| Colors | Aura Red, Aura Glow and Aura Black | Aura Black, Aura Glow, Aura White, Aura Red and Aura Pink | Aura Black, Aura Glow, Aura White and Aura Blue |
Source: Samsung
Screen and Design
The Galaxy Note 10 Lite retains some design features of the line launched in 2019, such as the on-screen centralized hole for the front camera and the position of the electronic pen housing. The differences start with the more rounded corners and the chrome plastic finish to replace metal and glass. It's also a little taller and thicker, and a few grams heavier than Galaxy Note 10.
Another change is in the display, which is not curved on the sides and tends to show an important difference in image quality, especially compared to the Plus version. The Note 10 Lite features a 6.7-inch screen with Full HD resolution and Super AMOLED technology, while the Note 10 and Note Plus feature Dynamic AMOLED panels: the first 6.3-inch also Full HD, and the second 6.8-inch with Quad HD definition.
This means that the Lite edition will display less color definition, contrast, and brightness, catching up with the experience offered by Samsung's mid-range phones, such as the recently launched Galaxy A71.
Like the Galaxy A line models, the Note 10 Lite also offers no IP68 protection against water and dust ingress. Its design, however, has an advantage: unlike the more sophisticated models, it features the standard input for abandoned headphones in the 2019 Note 10.
Cameras
The Note 10 Lite features a triple camera, just like the regular Note 10, but with simpler specifications. The 12 MP main sensor maintains fast dual-pixel focus and optical image stabilization (OIS), but the variable aperture lens becomes fixed at f/1.7. In the telephoto lens, the 12 MP resolution is also retained, as is the 2x optical zoom and OIS, but the smaller aperture can cause nighttime performance to decrease. In the ultra-wide one, the sensor goes from 16 MP to 12 MP. The device does not have the 3D sensor (ToF) present in Note 10 Plus.
At the front, the Note 10 Lite has a 32 MP camera that brings an apparent benefit compared to the 10 MP sensor present in other models. However, the fixed focus may impair the quality of the selfies.
Among the capture features, the Lite version has some already existing, such as Live Focus to capture audio with zoom, and Super Steady, which improves video stabilization to avoid shaky clips.
Read: Galaxy A71 vs Redmi Note 8 Pro: Which Should You Buy?
Performance and storage
The Lite version of Note 10 has many similarities to the predecessor Galaxy Note 9, including the older Exynos 9810 processor present in some countries and the 6 GB RAM. With the first-class Exynos 9825 chip and 8GB to 12GB RAM, the other models tend to do better at demanding tasks, such as running games with more advanced graphics and editing videos in 4K.
Note 10 Lite also has 128 GB of storage, half of that offered in other versions. In contrast, it supports microSD card expansion, something available only on Note 10 Plus.
Battery
Battery life tends to be one of the main assets of Galaxy Note 10. In addition to the more affordable screen, it features a 4,500 mAh component that exceeds the capabilities offered by Note 10 (3,500 mAh) and Note 10 Plus (4,300 mAh). The combination yields, according to Samsung, one more hour of internet browsing using 4G and two extra hours when using Wi-Fi.
Android version and additional features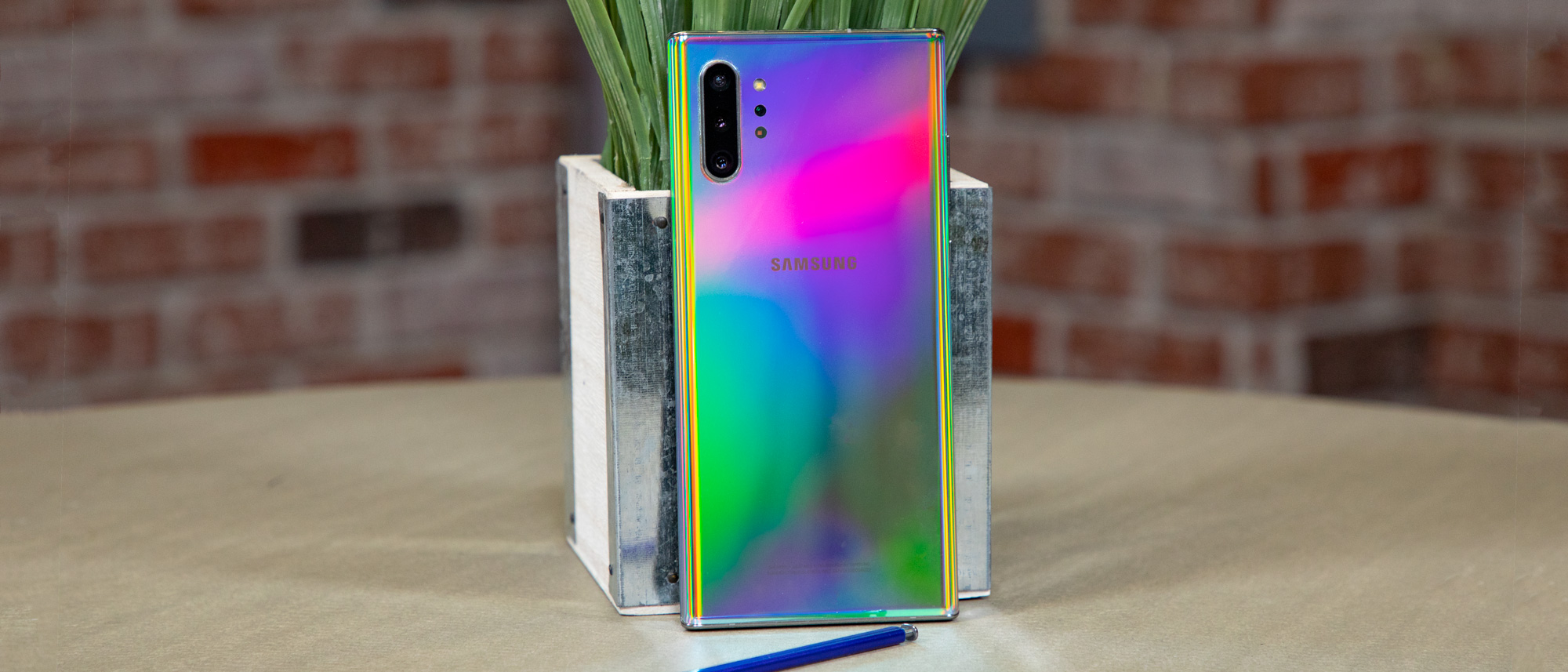 Android 10 has been present in Galaxy Note 10 Lite since its launch. This version of the system should arrive soon for the other versions, but the date has not yet been released by Samsung. This means that mobile phones must share the same software features, with at least one notable absence: Samsung DeX, which activates desktop mode when the phone is connected to a monitor, is not available in the Lite version.
Several functions related to the S Pen are present in Note 10 Lite, such as annotations on the notepad or deleted screen that can be converted to searchable text and exported in TXT, PDF or Word. The user can also photograph or record videos away from the phone by pressing the pen button. But you can't control the smartphone with gestures in the air, because the accessory doesn't have a gyroscope.
In connectivity, the launch retains Bluetooth 5.0 and NFC, but features USB-C in the older 2.0 standard and leaves out compatibility with the latest Wi-Fi 6 wireless technology.
Price
Galaxy Note 10 Lite is available for sale starting from $400 while Galaxy Note 10 is available at a price starting from $599 while the note plus is sold starting from $829.
This post may contain affiliate links, which means that I may receive a commission if you make a purchase using these links. As an Amazon Associate, I earn from qualifying purchases.