The Galaxy S20 Ultra is the most advanced smartphone in the new Galaxy S20 lineup. It was announced by Samsung for values starting at $1,399. Xiaomi launched the Mi 10 Pro in February in China. Both mobile phones have in common the quadruple-camera with 108 MP sensor, Android 10 system, Snapdragon 865 processor, 12 GB RAM, storage up to 512 GB and both have versions in 5G. But they have some differences such as screen up to 6.9 inches and battery up to 5,000 mAh.
The Mi 10 Pro arrived with prices starting at 4,999 yuan ($710) in pearl white and star blue. The S20 Ultra is available in gray and black. Check out the differences between Xiaomi and Samsung smartphones.
Galaxy S20 Ultra vs Xiaomi Mi 10 Pro Features
| | | |
| --- | --- | --- |
| Specifications | Galaxy S20 Ultra | Xiaomi MI 10 Pro |
| Launch | March 2020 | February 2020 |
| Launch price | $1,399 | 4,999 yuan ($710) |
| Screen | 6.9 inches | 6.67 inches |
| Screen resolution | Quad HD + (3200 x 1440 pixels) | Full HD + (2340 x 1080 pixels) |
| Processor | Snapdragon 865 or Exynos 990 | Snapdragon 865 |
| RAM | 12 GB and 16 GB | 8 GB and 12 GB |
| Storage | 128 GB, 256 GB and 512 GB | 256 GB and 512 GB |
| Memory card | yes, microSD | Yes, microSD |
| Main camera | quad, 108, 48, 12 MP and 3D | quadruple, 108, 20, 12 MP and 8 MP |
| Front camera | 40 megapixels | 20 megapixels |
| Battery | 5,000 mAh | 4,500 mAh |
| Operating System | Android 10 | Android 10 |
| Dimensions and weight | 166.9 x 76.0 x 8.8 mm; 220 grams | 162.6 x 74.8 x 9 mm; 208 grams |
| Available colors | gray and black | pearl white and starry blue |
Source: Samsung and Xiaomi
Screen and Design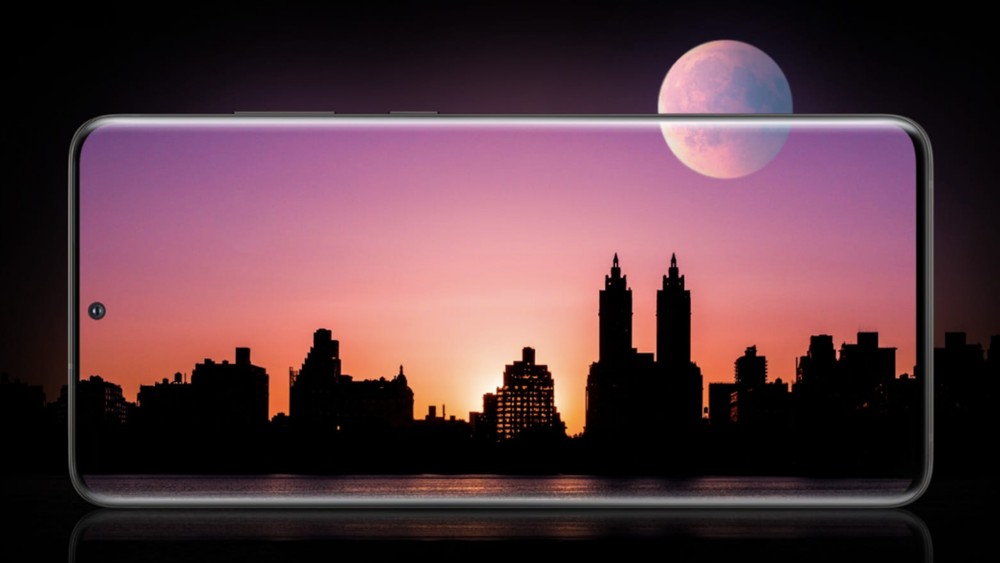 The Galaxy S20 Ultra screen features more advanced technology than the Mi 10 Pro. That's because the Samsung phone comes with a 6.9-inch Dynamic AMOLED panel and Quad HD+ resolution (3200 x 1440 pixels). While not outperforming the competitor, the Xiaomi brings a Super AMOLED 6.67-inch screen with Full HD+ resolution (2340 x 1080 pixels).
In the design, the two models are somewhat similar. Both have few edges and have the selfie camera in a hole-punched screen, but on the Galaxy model, it is centered, while on the Xiaomi it is in the top left corner. They also have a curved display on the sides.
In the rear, the differences also appear. Ultra comes with the cameras grouped in a rectangle, while Xiaomi arranges the lenses in a vertical line. In both cases, they are in the left corner.
Read: Galaxy A71 vs Redmi Note 8 Pro: Which Should You Buy?
Camera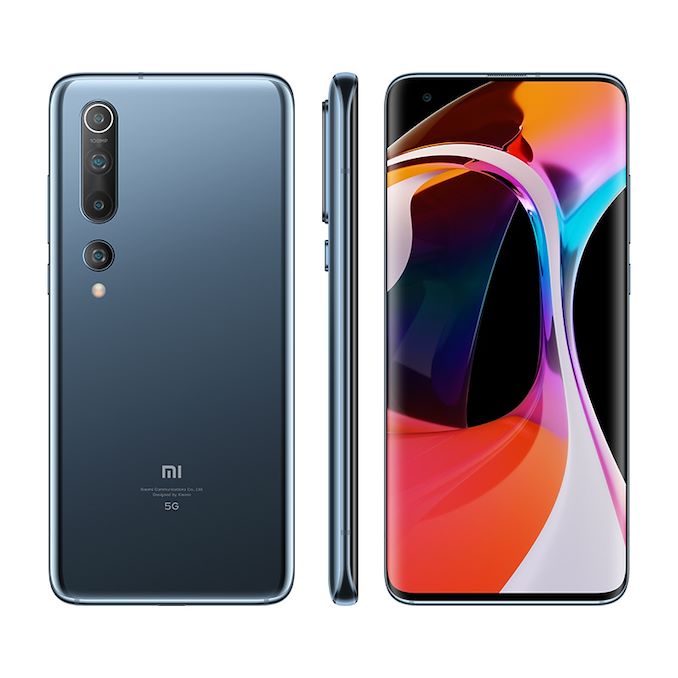 Both launches have a quadruple-camera with 108 MP sensors. Galaxy also comes with an ultra-wide 12 MP camera, a 48 MP telephoto lens and a DephtVision lens, which works like a 3D camera. In the Mi 10 Pro, the other cameras are an ultra-wide 20 MP, a telephoto lens with 8 MP and a portrait focus with 12 MP. In the selfies, Samsung has twice as much of Xiaomi, with a 40 MP sensor against 20 MP in the Chinese mobile phone.
Both have a zoom highlight. Mixing optical and virtual magnification, the Mi 10 Pro can zoom images up to 50 times, while the S20 Ultra can reach up to 100x.
Performance and Storage
The Galaxy S20 Ultra and Mi 10 Pro come with Snapdragon 865 processor (octa-core up to 2.8 GHz) to power the 5G features, but the Samsung smartphone came to Brazil with Exynos 990 (octa-core up to 2.7 GHz) and 4G support only. In both cases, there are RAM options with 12 GB, but the Mi 10 Pro also has alternatives with 8 GB and Galaxy with 16 GB.
When it comes to storage they are very close. Both can be purchased with 256 GB and 512 GB, but Galaxy also has 128 GB options and allows space expansion with a microSD card.
Battery
The Galaxy S20 Ultra has a slightly larger component than the Xiaomi Mi 10 Pro. Samsung has a 5,000 mAh capacity against the competitor's 4,500 mAh. Both manufacturers have left compatible smartphones with fast charging.
Operating system and Additional Features
Android 10 is the latest system and it is present in both Ultra and Mi 10 Pro. Samsung has perfected the system for One UI 2 and Xiaomi has created the MIUI 11. The two smartphones have fingerprint biometrics integrated into the screen itself and NFC, a feature that allows remote payments with Samsung Pay and Google Pay. The Mi 10 Pro also comes with Bluetooth 5.1 and infrared.
Also Read: ROG Phone 2 vs Galaxy Note 10 Plus: Which Should You Buy?
Price
Samsung announced the Galaxy S20 Ultra for $1,399. The Mi 10 Pro is only available abroad for now and has values between 4,999 ($710) and 5,999 yuan ($850).
This post may contain affiliate links, which means that I may receive a commission if you make a purchase using these links. As an Amazon Associate, I earn from qualifying purchases.