PlayStation 2, or PS2, is one of the best-selling consoles of all time, with over 155 million units sold worldwide. The large number is also reflected in the games – the console has dozens of games that surpass one million copies sold and more than 160 games.
However, only a few make up the big "Top 10", including series names like Final Fantasy and Kingdom Hearts, both from Square Enix and the RPG genre, besides the GTA saga, from Rockstar, and Gran Turismo, from Sony itself. Check out the complete list of the top 10 PS2 bestsellers and get to know a little bit of each one, from the smallest to the largest.
10. Kingdom Hearts – 4.78 million units sold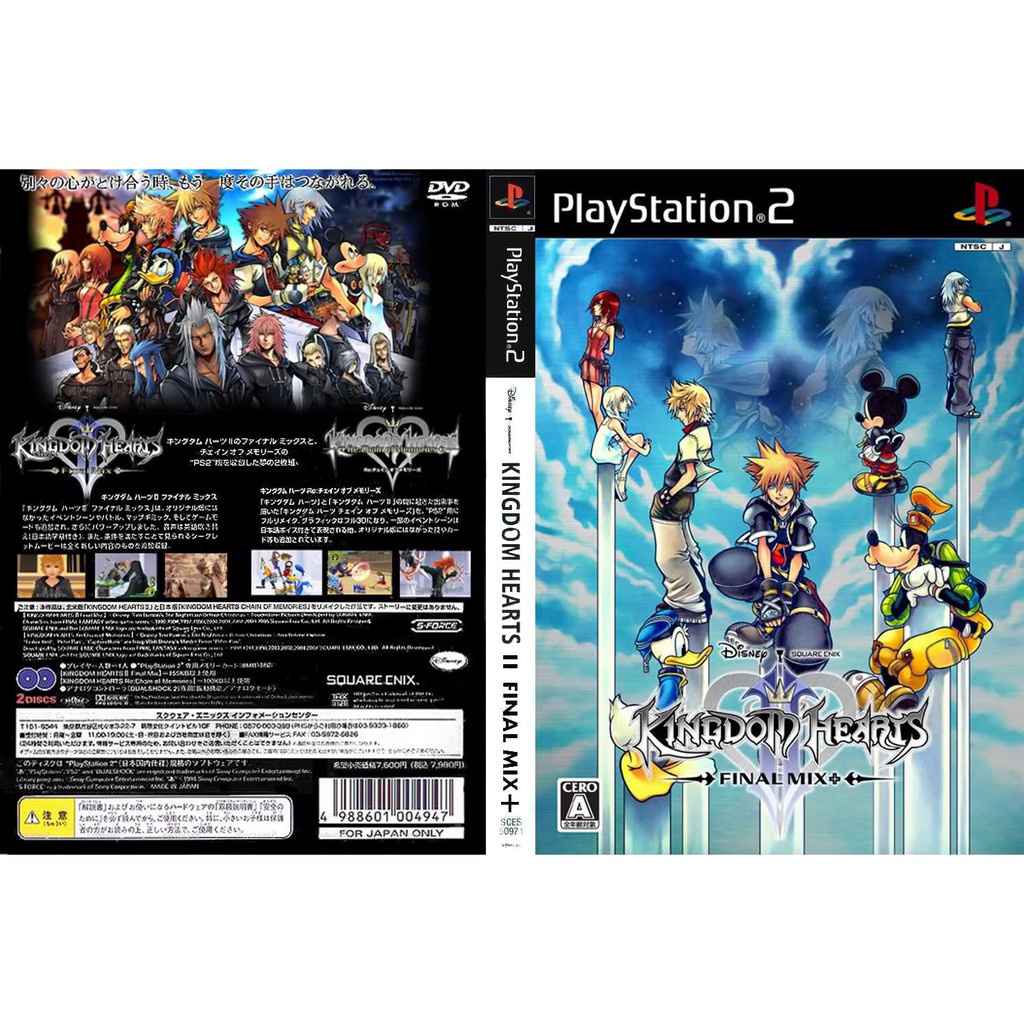 Kingdom Hearts is an action RPG game, which mixes original characters with heroes from the Final Fantasy saga and also from Disney worlds like Aladdin, The Lion King, and The Little Mermaid. The game already has more than three main chapters and some spin-offs, including released on other devices. It's also one of the biggest hits of Sony's console and has already been relaunched on PS3 and PS4.
9. Tekken 5 – 6 million units sold
Tekken 5 is one of the most praised fighting games in the Namco Band series, not only for its great cast of fighters but also for its graphic and technical quality. It has been so successful that it has been updated later in the flippers and PSPs, with even more fighters and other game modes, such as the unusual Tekken Bowling.
Read: The 11 Best Classic PC Games on Steam
8. Final Fantasy 12 – 6 million units sold
Final Fantasy 12 is known as one of the best RPG games of the Square Enix saga. It was in this game that the company decided to put aside the battles in the shift to try something more focused on real-time. The story is surrounded by an epic mood, with a lot of twists and turns, inspired by Star Wars. The game was also relaunched, years later, on other platforms.
7. Metal Gear Solid 2: Sons of Liberty – 7 million units sold
Known for being the first Metal Gear Solid to not be starred by Solid Snake, Metal Gear Solid 2: Sons of Liberty surprised by presenting Raiden as its main hero. The action and espionage game is also considered one of the best in the series, with deep and well-written history.
6. GTA 3 – 8 million units sold
GTA 3 revolutionized not only the Rockstar series but also the gaming industry, as the first truly open-world game in full 3D, starting with a distinctive graphic style that came from GTA 2. From here on, everything changed and that made this one of the best sellers of the PS2 saga alone.
5. Final Fantasy 10 – 8 million units sold
Despite following a more classic rhythm, Final Fantasy 10 was the first in the series to be officially released on PS2. The story mixed modern elements with classics, including turn-based battles, but with characters living in a futuristic world. It was also the first Final Fantasy to have dubbing, which marked the season.
4. Grand Theft Auto: Vice City – 9.61 million units sold
Grand Theft Auto: Vice City continued the evolution that was seen in GTA 3 and expanded the emotions of the series, literally. The game gave more depth to the characters and brought news to the story, which was now taking place in an alive Vice City. It also innovated the saga by having a plot told in the past.
Also Read: 10 Best Selling Super Nintendo's games of All Time
3. Gran Turismo 4 – 11.76 million units sold
To this day, Gran Turismo 4 is one of the best sellers in the entire series and also one of the most beautiful for the platform on which it was launched. No other vehicle simulation game outperforms Gran Turismo 4 on PS2 in graphics terms – coming very close to what was seen on PlayStation 3 (PS3) years later as it ran in HD. It's also one of three PS2 games to pass the 10 million-copy mark.
2. Gran Turismo 3: A-Spec – 14.89 million units sold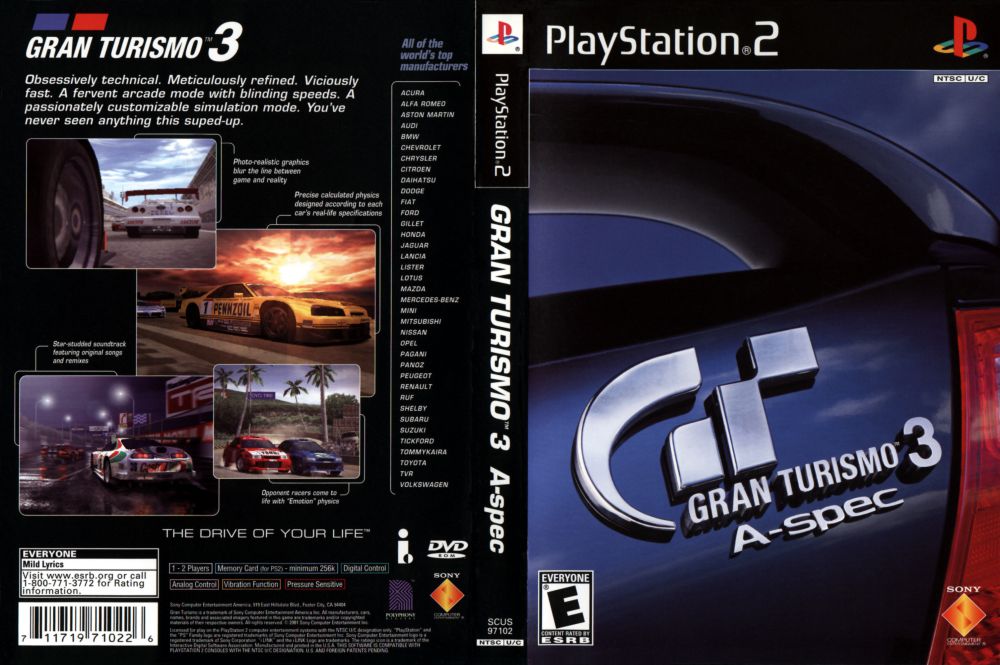 Before Gran Turismo 4, however, another game had already made a huge success on PS2, of the same series. Gran Turismo 3: A-Spec was an expected brand update, initially known as Gran Turismo 2000, bringing many innovations to the Sony simulator brand.
1. GTA San Andreas – 17.33 million copies of units sold
GTA San Andreas is the big blockbuster of Sony and also Rockstar. No other game has come close to the Grand Theft Auto San Andreas in terms of PS2 sales, surpassing the 17 million copies sold worldwide.
The success of GTA San Andreas can be explained by its charismatic characters, a captivating story with a lot of violence, worthy of a franchise game. To this day, the name CJ is among the most charismatic characters in the series, and the San Andreas graphics made history for PS2.
This post may contain affiliate links, which means that I may receive a commission if you make a purchase using these links. As an Amazon Associate, I earn from qualifying purchases.